Hey everyone, welcome to the 2007 Winter Awards' winners thread!

Before we proceed to telling you who won everything, we'd like to congratulate and thank this awesome community for making these Awards possible and such a success. If you didn't win, that's okay! Everyone is an awesome writer in their own special way, let's not forget. If you did win, congratulations!

Some awards have two winners, due to ties. We are not doing 2nd, 3rd, 4th and 5th place awards because many categories tied on those rankings--Ali and I chose to forgo them. We will only be posting 1st place winners.

Please feel free to check out the following stories by clicking on the banner. This will lead you directly to the story at hand, and also, the other banner winner. Please note that not all links are available, as some stories are no longer with us. All thanks and appreciation must go to everyone who helped us out by creating banners for the 2007 Winter Awards! What you see below and on the individual stories is only a sample of the many amazing banners that were made! Another huge thanks goes to

Tephy

for being our Guest Judge for the banners!
Here are the Winners of the 2007 Winter Awards!: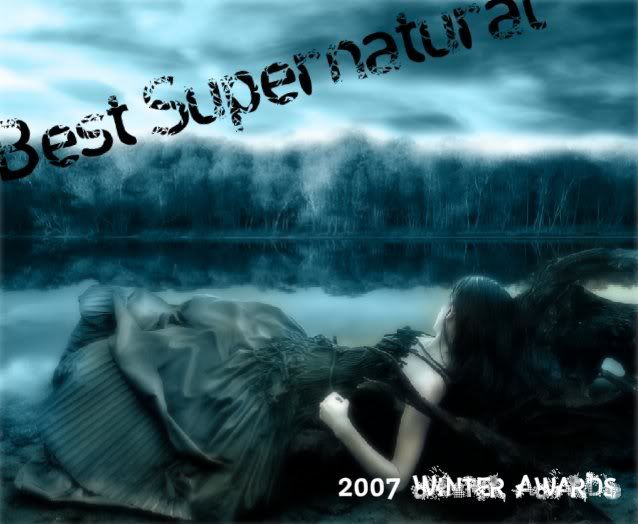 — Cupid vs. Matchmaker [lazybum4lyfe06] —
- All thanks to Sarah for the banner above! -



— How A Ghost Stole My Heart [True Romantic] —
- All thanks to Mimi for the banner above! -



— The Bright Side to Feeling Blue [lily_li14] —
- All thanks to Alice for the banner above! -



— Natalie from Drops of Jupiter [princesskate14] —
- All thanks to Sara for the banner above! -



— Drops of Jupiter [princesskate14] —
- All thanks to Alice for the banner above! -



— Auction Me Off [random-sunshine] —
- All thanks to Nadeen for the banner above! -



— The Month of July and the Battle of the Bands [lily_li14] —
- All thanks to Ali for the banner above! -



— Minerva from Bad [peanut_butter] —
-All thanks to nomi for the banner above! -



— Rothschild from Love and Magic on the High Seas [True Romantic] —
- All thanks to Sara for the banner above! -



— Lillian from Lillian of Agony (Original Version) [the _tall_girl] —
- All thanks to Sara for the banner above! -