Author's Note: This story is loosely based on a series I watched. It inspired me to write something similar, so here you go.


Oh, by the way, you pronounce Linares as 'Lee-nah-rez'.

Caution: there are some disturbing scenes here…>__<

Much♥,
Tanya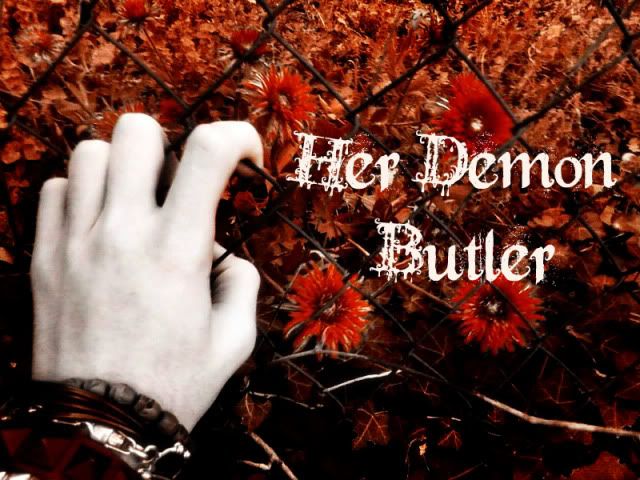 |†|


One
The carriage that had been swaying the Zamora family back and forth on the uneven road for more than an hour, finally halted. Linares hastily withdrew the curtains to see the looming mansion not far away from where the carriage was parked. His mother dabbed at her husband's sweaty brow, proclaiming the road 'devilish', as it was making her husband as purple as a prune. She was going to mass tomorrow if her husband would not be cured of his road sickness tonight.
"Son, fix your coat," his mother admonished. She was fanning her husband's fatigued face. After a while, she turned concerned eyes to her son.
"Dear Linares, if it was not for the debt, I would not have given you away so easily."
"It is fine with me, mother," Linares replied, giving his mother a full view of his perfect white teeth. "It is not everyday that I get a fiancée."
His mother frowned. "But you are only eleven years old. You cannot possibly know what you are saying."
"I will love her," Linares said proudly. "I know I will."
"Son," his father finally opened his eyes to smile weakly at his boy, "I am happy with your decision. This marriage agreement will save our family."
"I know it will, father. That is why I agreed to this marriage." The boy tugged at his father's hands. "Let us go, now. I want to meet my future wife."
The father's weak smile grew stronger. His love for his only son was unfathomable. He knew his son would do anything for them, and perhaps, that was why he agreed to the Earl of Rosello's proposition in the first place. He felt a sudden arrow of guilt pierce his heart as he realized that it sounded as if he were using his own son to his advantage. No, that cannot be. This was for his only son's future, and the safety of the Zamora family.
Linares impatiently wrung the bell, eager to meet his new bride. She would be two or three years younger than him, but it was no matter. Age did not matter to him. What truly mattered was that they would fall in love, and have splendid children. Indeed, that was his most treasured desire.
The oak door opened, and a butler of the Rosello family came into view, bowing before the Zamora family. "Welcome. We have been waiting for you." The butler led them through the narrow hallway. On the wooden walls hung portraits of the men, women and children of the Rosello lineage. They were truly a magnificent family, Linares noted. Not one of the males and females were ugly in the least. All were beautiful; as if they chose to only marry those who were physically stimulating.
"Lord Salvador, the Zamora family is here with their son," the butler announced as they reached the beautifully furnished living room. Salvador and his wife, Ermita, stood up gracefully from their seats when they saw them come in. It was as Linares had noted. Both of them were beautiful, and they looked exactly as how he had pictured his Guardian Angels to look like. He was now more excited to marry into the family, and was anxious to see how his bride looked like. Would she be as angelic as her parents?
The Zamora family took their seats on the divan, while Ermita told the butler to get some tea and cakes.
"You have a very handsome child," Ermita remarked, smiling at Linares. He smiled arrogantly at this blunt admiration of his looks. Well, he had always known that he was good-looking—his maids back at the mansion would occasionally flatter him—but it was different when it was said by a person who looked like an angel. He felt so happy by this, he momentarily forgot about his bride.
"Thank you, milady!" his mother gushed, feeling a blush permeate her cheeks. Oh, how she was proud of the praise given by the lady of the house. She had always admired the Lady Ermita for her affable disposition. Ermita was most likely the only gracious and kind lady in the whole land of Seville. Her husband, Salvador, was also known as a kind and gentle man throughout the country. She made a mental note to herself to pray for these kindred souls.
"Do you want to see our princess?" Salvador asked, leaning forward in his seat to get a better view of Linares. He chuckled when he saw the excited glint in the child's eyes. He called out for Bertram, their butler, and said, "Bertram, I want you to take Linares to the garden where Malena is."
Malena
, Linares thought. So that was the name of his beloved! How it rung wonderfully in his ears! He followed Bertram gaily, skipping like a person in love. He was positively certain that his heart would be taken away right after seeing Malena, and he purposefully raised shields around his easily strung heart, so that he would act normally around her. He did not want her to be scared in the least. He wanted her to love him too.
"This is the young lady Malena," the butler announced. But he needn't have. Linares already knew that it was her the moment he saw her sitting in the wide field of grass, surrounded by red roses that were distinctly the same color as her youthful lips.
Linares walked towards her slowly, hoping not to startle her in any way. She turned her emerald green eyes to his direction when she felt him approach. Linares saw that she looked like one of those porcelain dolls that were sitting on his mother's mantel back home. Her hair was the color of caramel, and it was pinned to her head with ribbons that matched her pink dress.
"Hello," Linares said softly, sitting beside her. He was careful not to ruffle her pretty pink dress.
"Hello," was Malena's soft response. She gazed up at his warm brown eyes and smiled broadly. Linares saw that a front tooth was missing. Nevertheless, a new tooth would grow when they would be older, he was sure of it.
"My name is Linares," he said. He couldn't help smile back at Malena. She was too adorable.
"I know you," Malena easily replied, looking up at the clear blue sky. "I saw your picture."
"You have?" Linares asked. It was unfair that she got to see him, while he did not get to see her until this fated day.
"Yes," Malena answered, her tone sweet and soft. "My mother says you are my husband."
"Yes!" Linares caught her hands in his, and blushed. "You know! I didn't think you would know."
"My mother says that we will be wed when we are older," Malena said, smiling down at the hands that enclosed hers, "you seem happy."
"I am!" Linares threw his small head back, and tried a deep laugh, the same one his father does when he sees his mother chase away the stray cats with a kitchen broom.
"Your laugh sounds funny," Malena giggled. "You sound like my cat Toma, when she chokes on a fishbone."
Linares blushed deep red. He wanted to impress her with his manly laugh, but his plan went awry. He couldn't help but feel embarrassed, and he joined in Malena's giggling.
Almost every day, Linares would visit Malena. His parents were somewhat surprised at his persistence, and realized that it was the start of puppy love, the short-lived love that usually starts during adolescence. But still, after years had passed, Linares would still visit Malena. By then, they realized that the love he held for Malena was genuine, and not just infatuation. They could tell from the look he always had in his eyes whenever they mentioned her name, or if he spoke of her. Perhaps it was infatuation, with a twist of genuine love, they thought. But they knew that a person could not help but fall in love with the sweet-tempered Malena. She was as kind and gentle as her parents, inheriting not only the beauty, but the brains as well.
The tobacco company that the Rosello family possessed, was doing well. The income they received this year was higher than the preceding year. The workers were well paid, and their loyalty to their master was overwhelming. It was the factory that made these workers live handsomely off their wages.
Linares visited Malena once again. He brought along with him Francheska seeds; seeds of flowers that only seemed to grow in the southern part of Seville. Malena was trimming her rose bushes, and sweat glistened down the sides of her face. Her cheeks were rosy, and anyone could see that she had been working on the bushes for quite some time now. Even after six years had passed, he still could not prevent his heart from speeding up whenever he saw her. It was like magic for him, this feeling he felt for her. Nothing anyone could do could make him stop feeling this way.
"Linares!" Malena's eyes brightened when she saw him. She wiped her hands on her apron, then eyed the packet that was in his hands. "What are those?"
"Francheska seeds," Linares said, slightly blushing. He knew that whenever she was excited about something, she would act unduly. Malena leapt up and started kissing Linares all over his face. This was what Linares called unduly. Though they were engaged, he still felt reproachful whenever Malena would easily engage in physical intimacy like this. But nevertheless, it was a rare occurrence.
"Oh thank you, thank you, thank you!" Malena took the seeds and inserted them in the pockets of her apron.
While they were both lying on the grass, Linares took something from his pocket.
"It is my gift for you," Linares said, slipping an ordinary gold band into her middle finger. "It's not much…I would have had it molded into something prettier—"
"This is perfect," Malena interpolated. "I do not want anything fancier."
"Is that so?" Linares heaved a relieved sigh. "I am glad."
Malena nudged him in the stomach. "You know I do not care for gewgaws!"
"But—" Malena pressed a finger to his lips to silence him. A wicked smile spread across her face.
"I will make you a crown of flowers," Malena suddenly declared, as if she were making a real gold crown for him. She plucked different kinds of white flowers from the flower bed, and started to weave them together.
"Then I will make you…" Linares pondered momentarily on what he was going to say next. "Perhaps a…" his face brightened, then fell. "No…it wouldn't look right." His face brightened again, then fell. "No, the idea is preposterous."
"What is?" Malena lifted her head from her weaving, to look at him. She saw the sun playing on his blonde head, and observed that his hair was like the color of beautifully spun, golden thread.
"Have you been thinking of the names of our children?" he asked, slightly smiling to himself. He had always pictured himself as a father, and of the children he was going to sire.
"In fact, I have," Malena smiled. "I would want to name one of our daughters Gertrude."
"Gertrude?" Linares made a face. "Why can you not think of prettier names for our indisputably pretty children?"
"Oh hush!" Malena mock glared at him. "And I'm certain you have a better name for our daughter?" she looked at him skeptically.
"Of course!" Linares laughed shortly, and then turned to her with a blank expression on his face, as he recited the following like a mantra, "I will call her Esgamorgatorofanirtaroi."
Malena laughed. "How unique! Her nickname shall be Esga!"
Linares laughed as well. "It will be torture for our daughter, if she were to be named like that."
Malena rolled on her back on the grass, and tugged at Linares' sleeves playfully. Linares looked down at her, a small smile playing on his lips. He felt his heart swell with such love for her, it was a wonder why it hadn't burst.
"I want to name our son Dante," Malena said, lowering her long eyelashes, as if she were too shy to speak it.
"That is a beautiful name for our son," Linares said. He cupped Malena's cheeks in his hand, and stroked it. Malena lifted her eyes to his, and smiled.
"I knew you would like it," Malena teased, suddenly throwing her arms around him. "I cannot wait to be a mother." Linares stroked her hair tenderly, reveling at its silkiness. She also smelled like roses, he noted. He carefully took out his pocket watch from his pocket, and looked at the time.
"I am sorry Malena, but I must go." Linares gently pried her arms away from his shoulders. "It is past six in the evening, and I have more than an hour's journey back." He and Malena stood up from the grass. "But I will be back in two days."
He kissed her softly on the cheek and turned around to leave, until he felt something ruffle his hair. It distinctly smelled like flowers, and it was light. He heard Malena laugh behind him.
"You are a king! Wear it," Malena ordered happily.
"Aye aye!" he saluted her, and took careful steps back to the mansion. He did not want his crown of flowers to be disturbed on his head. He would probably wear it in the carriage, and wear it at home until it was time for him to sleep. Then he would place the treasure on his bedside table and look at it until sleep overtakes him.
Malena went back to tending to her garden. She was going to plant the Francheska seeds tomorrow. She couldn't wait for the seeds to bloom into beautiful blue flowers, and to see Linares' face fill with wonderment once he sees them.
She went back to the mansion when the sun started to set. She needed to light candles around the house before the imposing darkness. Although she knew that the maids would do it, she wanted to be ahead of them in this simple task. But once she stepped inside the mansion, she felt a chill run up her spine. She looked around. There was nothing wrong. But what was that eerie feeling she felt?
Her heart thudded against her chest as she hastily climbed up the stairs, holding up her skirts. Where? Where was she headed? Suddenly, a distinctive smell wafted from the second floor of the mansion. She nearly gagged when she realized that the fetid odor was blood. What was happening?
She turned to the Master's bedchamber, which was her parent's. She was going to ask them about the putrid smell. She opened the door, and paused by the threshold. She sank to her knees, and crawled to where her father and mother lay haplessly on the rug, their bodies wrapped in deep red blood that came from the enormous gash on their chest.
"Oh lookee here," a gruff voice said from the shadows. "Did we forget her? Is she the daughter of these people?"
Malena vaguely saw the three burly men come out from the shadows. The shock was too intense, it made her felt empty and detached to the situation at hand. The sun had lain down, and the faint diffuse of light entered the tall French windows to cast a glow around Malena's surroundings.
"She's a pretty one," another voice remarked.
"We could sell her to the Pleasure House!" the third voice suggested, obviously keen on the idea.
"She will bring us a lot of money."
Malena wasn't listening to their conversation. She could not believe what was happening. Her father's face was turned away from her, but her mother's face was turned to her, and she could see the empty eyes that stared back with no emotion. Her mother was never again going to tell her how much she loved her. Her father would never stroke her hair and tell her how much he was proud of her. She lost the two most important people in the world, and she couldn't do anything about it. She lost them. They died.
Do you want to make a contract?
"She's a beauty! I can't hold myself any longer," one of them said, breathing heavily with his desire. He was the biggest man among the three of them. A hand tried to hold him back.
"No, her virginity will bring us more money," the owner of the hand said.
"No! I don't care!" the big man bellowed, and tore Malena's gown from the bodice. The ripping of fabric and his heavy breathing were the only things audible in the room.
"You really are a beast," one of the men remarked, with a tone of humor in his voice. "We just killed her parents and her entire household, and now you want to do this to her?"
"I am a beast with devilish desires." The man chortled, impressed by his own confidence.
Malena could not break free from the heavy man that imposed such cruelty to her. She could not hit him, nor thrash at him. She didn't have much strength, and she did not have any purpose to live anymore. Her parents were everything to her. But now, as she was being used like a plaything to satiate the man's lusty nature, she saw the eyes of her mother that stared at her unseeingly; devoid of anything Malena would have wanted to see. How dare they do this to her, in front of her parent's corpses! It was vulgar and cruel! Her parents were dead and...they were dead, but that was because they were killed. They were killed by the very man that shattered her maidenhead, and the other two men who were observing the scene, doing nothing but wear smirks on their faces!
Do you want to make a contract?
She felt an emotion she had never felt before pulsate through her veins. It threatened to kill her sense of righteousness, and endanger her kind heart. She could feel the emotion slowly hardening her heart, burning it dark, like coals. She would never forgive them. Never.
Her acute eyesight caught a glimpse of a man that stood by the large French windows. The light of the moon illuminated only half of his face, and she saw his eyes glittered like rubies in the daylight. He smiled with his lips pressed together, but the warmth did not reach his deep red eyes.
Do you want to make a contract?Yes.
Malena felt something burn on the back of her right hand. She unconsciously raised it, and saw that the sign of the pentacle was engraved on her flesh. The big burly man had just reached his climax, and when he fell on top of her, he saw the pentacle sign. He stumbled backwards, his eyes growing wide as he saw the symbol; blood oozing from the laceration.
"De-Demon!" he shouted, trying to button his pants properly. The other two burly men leaned forward to look at the symbol on the back of her hand, and both of them blanched.
Command me, my mistress.
Despite the ache below Malena's stomach, she stood up. Her eyes turned dark as coals; as dark as her heart. She knew the emotion that possessed and overwhelmed her. It was the searing emotion of hatred; pure, unadulterated hatred.
"W-What are you going to do?" one of the men stammered, visibly trembling despite himself. "W-We were just ordered to—"
His voice was irritating her. The voices of her parent's murderers irritated her. She felt no pity for them as she raised her right hand, the symbol facing the enigmatic man by the window.
"Kill them," she whispered, her voice aloof and controlled.
"No! Please! We beg you!" the men sank down to their knees, weeping. They knew there was not a way for them to escape this now. "Forgive us!" Malena mustered a cruel smile. Did they think that she could easily forgive someone who killed her very soul? How could she ever forgive them? There was no way for her to forgive them.
The man with the ruby eyes lifted a long blade that was on the carpet, bloodied by the massacre. He bowed to his new mistress. Malena saw, with detachment, that his eyes glittered crimson gold.
"As you command, milady." He hefted the blade, and did what he was instructed to do.
|♆|
Banner - Happily Ever After
Original Image Title: for the love of books
Original Artist: Chocolate Geek
Original Image Upload Date: 24th April, 2007
Image Adapted By: Jak (Avalon-Princess)
Edited by Ari-san, 01 September 2009 - 12:11 PM.
Title edited; We're going Vertigo (Awards)!